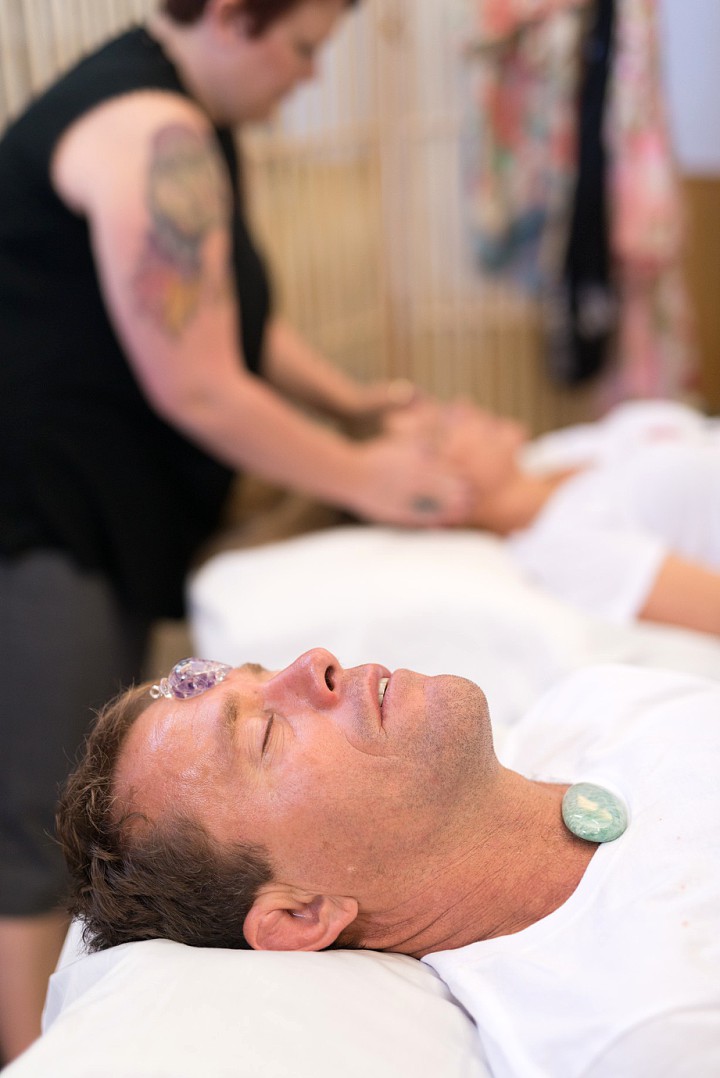 Photo by: Jade Beall // JadeBeall.com
The Low-Down on Energy Work
As an energy worker, I have helped countless clients achieve a deeper sense of peace and wellness. I use a toolkit full of goodies to get my SoulShiners back on track. If you're new to energy work, you might wonder what that involves.  For the most part, my energy work includes:
Reiki
Crystal Healing
Smudging
Aura Cleansing
Essential Oils
Moving Energy
Channeling
Each of these tools is used to strengthen my clients' inner world so they can get what they want in their outer world.
Why You Need Energy Work
People come to me for energy work for several reasons. One reason is they have trouble seeing their own blind spots. They don't know what's keeping them in the space of frustration and confusion. My goal is to shine a light on and mover energy where they are struggling. Often, that's all they need to move forward. Another reason is to help recalibrate yourself. Done regularly, energy work can keep you balanced and in harmony with your higher self. Just like exercise and diet, balance and consistency is the key to feeling great spiritually and mentally. Also, energy work helps us move forward each day with confidence. The healing power of energy work can strengthen you and help you face obstacles without fear. Energy work sees us through these challenges and gives us the shift we need to focus on what matters most.
What You Can Expect
If an energy healing session is in your future, you can expect some incredible benefits. Many of my clients, for example, report greater clarity after their session. They can see more clearly where they want their life to go from here. They feel grounded in the present moment and free to move forward with their dreams. Others feel an instant sense of calm and peace as soon as the session begins. Ultimately, your soul decides the outcome, but energy work is all about helping you find what you're looking for in a balanced, healthy way.
I've been fine-tuning my energy worker since birth, and I'd love to help you see the benefits of this amazing universal gift. If you need to gain clarity, feel calmer, or could use balancing, please get in touch with me. I can't wait to hear from you!