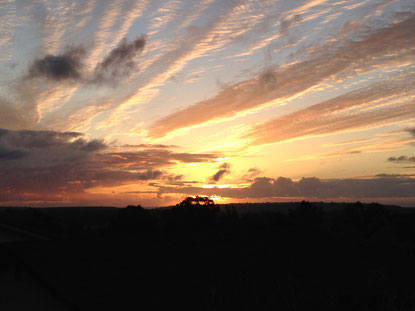 When the shit hits the fan…you make Lemonade.  Right?  Well here I sit in an Air B&B, but not for a vacation, but rather a forced evacuation…due to a significant leak in the Condo we rent.  Yesterday it was our week and one day of not having access to our creature comforts. It took one week and one day to feel like I was at my stress max.  You see you can only take so much before you feel like you are going to burst into millions of pieces of confetti into the air.  My family and I we are troopers, we have been thru bumps in the road like this before, and we are still alive to talk about it, and we are better people for it and for that matter a way better team!  But holy macaroni – this is not fun.  Spontaneous evacuation without a plan.  So we have a plant sitter, a cat sitter, a fish sitter and I hope the hermit crab makes it with all the stockpile we gave him (he is self-sitting).  And then you have us…the two Mommies, our amazing little one and our 5 lb fur baby – who are on a grand adventure.  We are grateful to all that have been helping us keep glued together!  We are so thankful for smiles and hugs and offers for places to stay and friends that want to have us over for dinner! Thank you, thank you from the bottom of our hearts for all that we are blessed with.  As I write this, you can't help but do a flash of your whole life and realize this life is fantastic and there is so much to be grateful for.  So nothing a good cry and well now I feel like an excellent blog couldn't cure.  I am ready to seize the day….coffee, breakfast, packing up and moving into a lovely cottage and hitting the road looking for houses.  'cause yes it is that time, time to own again, time to lay new roots!
Love, Peace and all things good in this world,
Jessika – (a Mother, Wife, Momprenuer, Psychic, Crystal Healer, Singer and Swimmer who just declared blogging game on!)
PS The other day I had someone say…why don't you blog about your life again.  I though what a great opportunity to seize the moment!